T-RED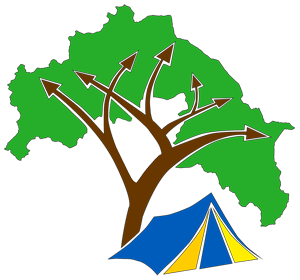 In July 2014 the implementation of 'Tourism as catalyst of rural economic development' (T-RED) project has started in Odessa region. This project is funded by EU in terms of 'Support for regional policy development ' programme and being implemented by Odessa Regional Agency for Reconstruction and Development (ORARD). ORARD partners are Bilyayivska and Rozdilnyanska regional state administrations.
Main goals of the project are:
Development of the tourist infrastructure in project area

. Project territory have adequate amount of characteristics that potentially can become subjects of different types of tourism (health and recreational tourism

,

eco-tourism attractions, sites of nostalgic tourism, pilgrimage

etc

).

Project will be focused on development of necessary basic infrastructure (visit center, road signs, camping-sites).

Promotion of tourist products from Bilyayivsky and Rozdilnyansky districts of Odessa region.

Undoubted truth is that no product will be popular without creation of brand and campaign for distribution of information. Versatile goal of this campaign is creation of constant demand. Project includes activities for organization of informational campaigns and press-tours to tourist attractions, participation in specialized tourist events in Ukraine and abroad, publication of presentational paper and video materials.

Support of formal and non-formal interconnection in sphere of promotion of tourism in rural and distant areas, professionalization of involved human resources.

For ensuring of wide representation of existing tourist attractions in rural and distant areas of Odessa region the informational network will be created. Network will consist of existing tourist centers, NCO, tourist operators, local authorities and interested stakeholders. Such interrelation will support larger distribution of information about green tourism products from whole region. And also will create a foundation for exchange of experience and practice.
It is planned in terms of the project:
Creation of two camping-sites on the territory of Bilyayevsky and Rozdilnyansky districts (one camping-site for each district). Each of camping-sites will be provided with modern infrastructure that will give ability for quality service for tourist rest.
Establishing of tourist information centers functioning in district centers of above-mentioned districts (Bilayevsky and Rozdilnyansky). Emergence of such establishments will allow tourists and locals to find out more about tourist opportunities and attractions of relevant area.
Development and distribution of polygraph production and CDs with tourist information.
Establishment of informational road signs that will help drivers to find out about existence of camping-sites and tourist centers.
Launching of informational tourist web-portal for green tourism in Odessa region where each visitor can get information about tourist attractions of the region and also allow to find out about tourist operators that offer tours for inner tourists.
Detailed presentation of the project (Ukrainian)
ORARD president Sergey Kalabin tells about the project 'Tourism as catalyst of rural economic development'