Partners
15.12.2014
Partners of the project for green tourism development solved variety of problems
12th of December another work meeting of partners of the project of Odessa Regional Agency for Reconstruction and Development 'Tourism as catalyst of rural economic development' that is funded by EU Delegation to Ukraine. This time discussion and solving of current problems were more active.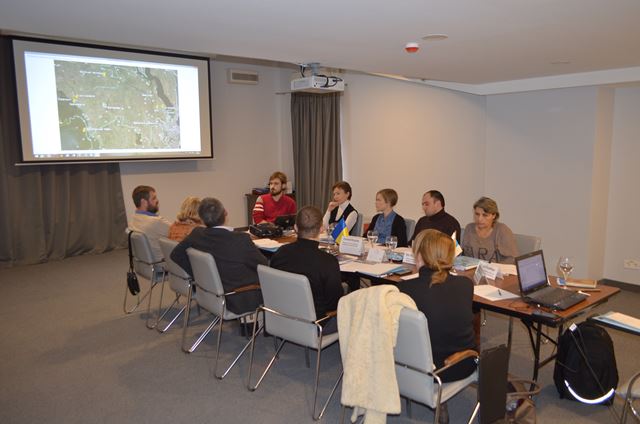 Main issue to discuss was establishing of cooperation of project partners in Bilyaevka and Rozdilna districts with State treasury. It should be mentioned, that part of funding that EU provided for project realization has been transferred to accounts of District State Administrations as project partners. This demands additional arrangements. To address this issue accountants of District State Administrations visited the work meeting.
Another important issue that was addressed during meeting – design and content of tourist guides which are planned to be published in mentioned districts. Though both partners have presented their variants of tourist guides before work meeting, neither of them met EU and modern tourist infrastructure requirements. After a long discussion everyone has reached a consensus regarding this subject.
During work meeting ORARD made a presentation of Bilyaevka district website with information regarding tourist infrastructure. It should be mentioned, that this web page has not only modern looks but become a pioneer of digitalization of some districts in Odessa region.
Project 'Tourism as catalyst of rural economic development' is being realized under EU Delegation to Ukraine funding. In terms of the project it is planned to create two camping-sites in Bilyaevka and Rozdilna districts, Internet portal of green tourism in Odessa region, produce printing materials with tourist information of both districts, carry out several educational events regarding experience exchange and improvement of professional skills of subjects for tourist business in Odessa region.