Partners
09.12.2014
ORARD tourist project was presented on the round table regarding active tourism development
4th of December representatives of Odessa Regional Agency for Reconstruction and Development (ORARD) took part in the round table 'Innovations and best practices for active tourism in Ukraine'. Hosts of the event were Odessa Region State Administration and Ukrainian Association of active and ecological tourism.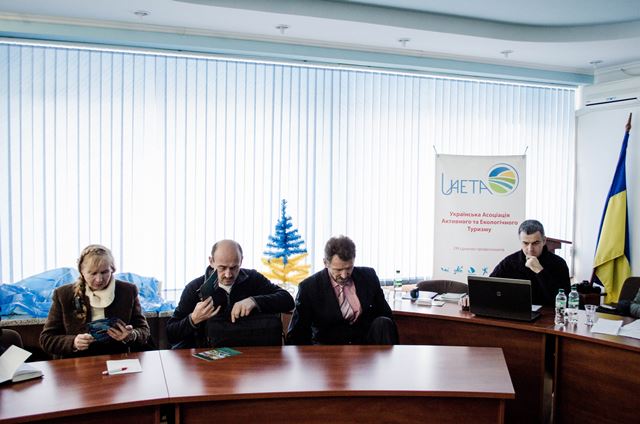 ORARD representatives have made a presentation of the project 'Tourism as catalyst of rural economic development' which is being realized under EU Delegation in Ukraine funding. It should be noted, that main branches of the project meet the subject of the round table perfectly. For example, development of presentational tourist websites of Bilyaevka and Rozdilna districts, as well as creation of on-line portal of green tourism in Odessa Region meet the term 'innovation'. 'Best practices' can be correlated with construction of campings and tourist visit center in Rozdilna.
Besides ORARD presentation, event participants had examined activity of Odessa federation for sport tourism, national natural reserves, organizations for kayak welding etc. All this projects are directed on development of active tourism of South of Ukraine and enhance tourist attractiveness of the region.
Main goal of this event is presentation of best commercial and social initiatives in ecological and active tourism segment of Southern region of Ukraine. Such events give opportunity to exchange experience and also create cooperation between tourist companies, civil organizations and private entrepreneurs.