Partners
27.10.2015
Green tourism seminars continue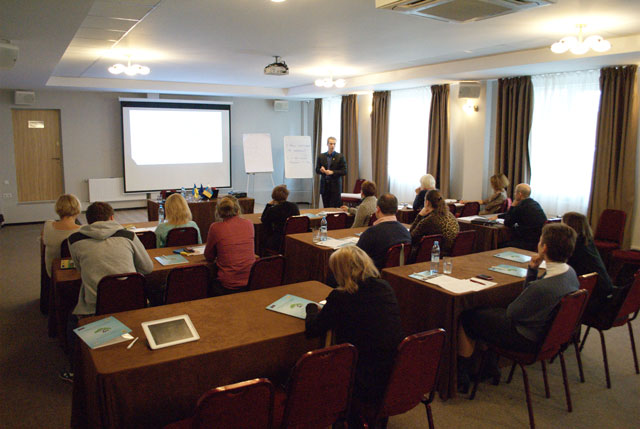 On 22-­23 of October next green tourism educational seminars for district authority and tourist information centres representatives, organizations for tourism promotion and development took place in Odessa. Such trainings are being realized within the project 'Tourism as catalyst of rural economic development' which is funded by the European Union and supervised by the Odessa regional agency for reconstruction and development with Bilyaivska and Rozdilnyanska district state administrations.
On the first day all attendants learned about positive influence of stable green tourism development on ­­­citizens of villages and small towns thanks to Pavlo Petrychenko. Second day was dedicated to the seminar hosted by Sergiy Nezdoyminov regarding role of the private sector in small tourist enterprise ­development and mechanisms of public­private partnerships in agricultural sphere.
It should be noted, that on 29­30 of October final series of seminars dedicated to green tourism products will take place. Two­day training will be hosted by professor of Uzhgorod national university Oleksandr Koval.
It should be mentioned, that the project 'Tourism as catalyst of rural economic development' which started in 2014 aimed at development of tourist infrastructure of rural areas of Odessa region. Thus, two camping parks in Bilyayivsky and Rozdilnyansky districts will be created. Project will last 24 months; total budget is 380 000 EUR.