Partners
11.10.2015
Tourism education for green manors and tourism providers owners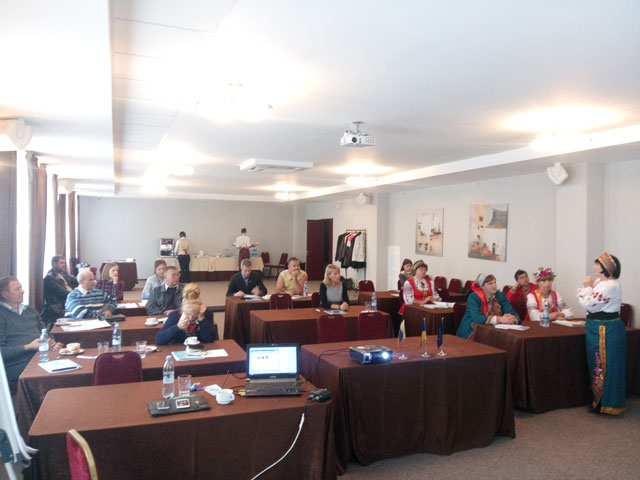 On 8 – 9 of October the final series of educational seminars for green tourism stakeholders took place. This time participants could acquire not only new knowledge but witness actual performance installment from industry representatives. It should be noted, that this event took place within the project 'Tourism as catalyst of rural economic development', which is funded by the European Union and being supervised by the Odessa regional agency for reconstruction and development alongside Bilyayivska and Rozdilnyanska district state administrations.
First day was dedicated to the financial management in tourism narrated by the professor of Odessa national university Pavlo Petrychenko which was received with great interest. Notably, stakeholders usually tend to set the prices too high for the industry which blocks stable flow of visitors. Thus, examples of correct price formation met great feedback from the audience. Next day, the trainer brought up effective marketing tips regarding green tourism promotion. Besides the seminars, listeners could enjoy the performance of green tourism group from
Mykolayivka village, Bilhorod­Dnistrovsky district of Odessa region. They have been promoting their village as a tourism landmark for years now. One of the promotional tools is performances like this. All participants were granted personal certificates regarding seminars attendance.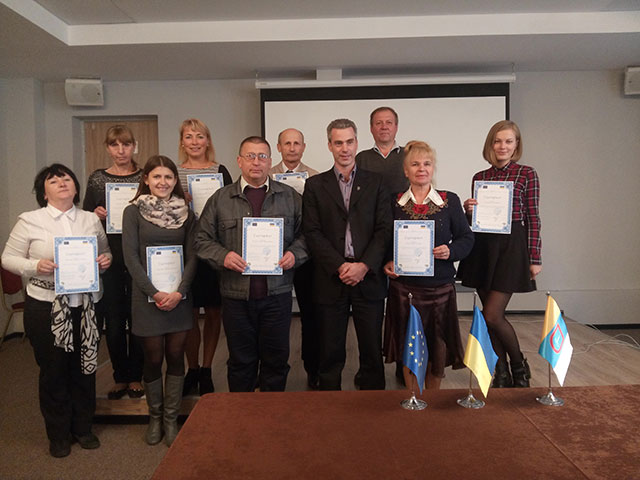 It should be mentioned, that the project 'Tourism as catalyst of rural economic development' which started in 2014 aimed at development of tourist infrastructure of rural areas of Odessa region. Thus, two camping parks in Bilyayivsky and Rozdilnyansky districts will be created. Project will last 24 months; total budget is 380 000 EUR.