Partners
26.06.2015
Rozdilnyanshina has joined Ukrainian tourism infrastructure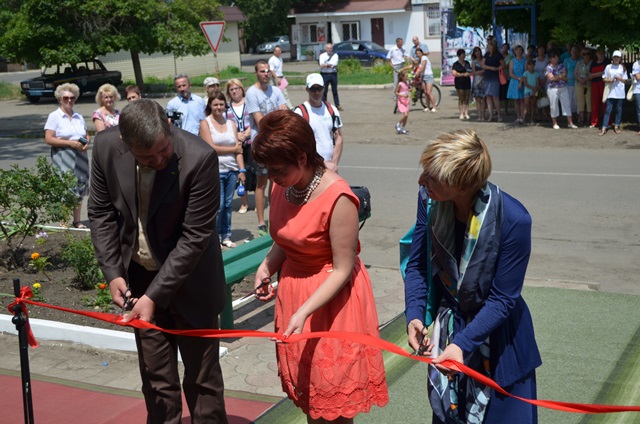 On 25th of June a solemn opening of the Tourist Information Centre (TIC) in town of Rozdilna took place. From now on, ones can say that Rozdilnyanskiy district of Odessa region has officially joined the tourism infrastructure of Ukraine. It should be noted, that creation of this TIC was funded by grant,  which was awarded by the European Union in terms of the project 'Tourism as catalyst of rural economic development' which is being implemented by the Odessa Region Agency for Reconstruction and Development.
TIC is located in the downtown, thus it will be suitable for tourists who visit Rozdilna by vehicles or railroad. This facility provides a wide variety of services: from informing tourists regarding places to stay and rest to ability to use high-quality Internet for individual search of tourist attractions or routes. Many guests were invited to attend the opening ceremony, including representatives of EU delegation to Ukraine, foreign deep missions, tourist industry and mass-media.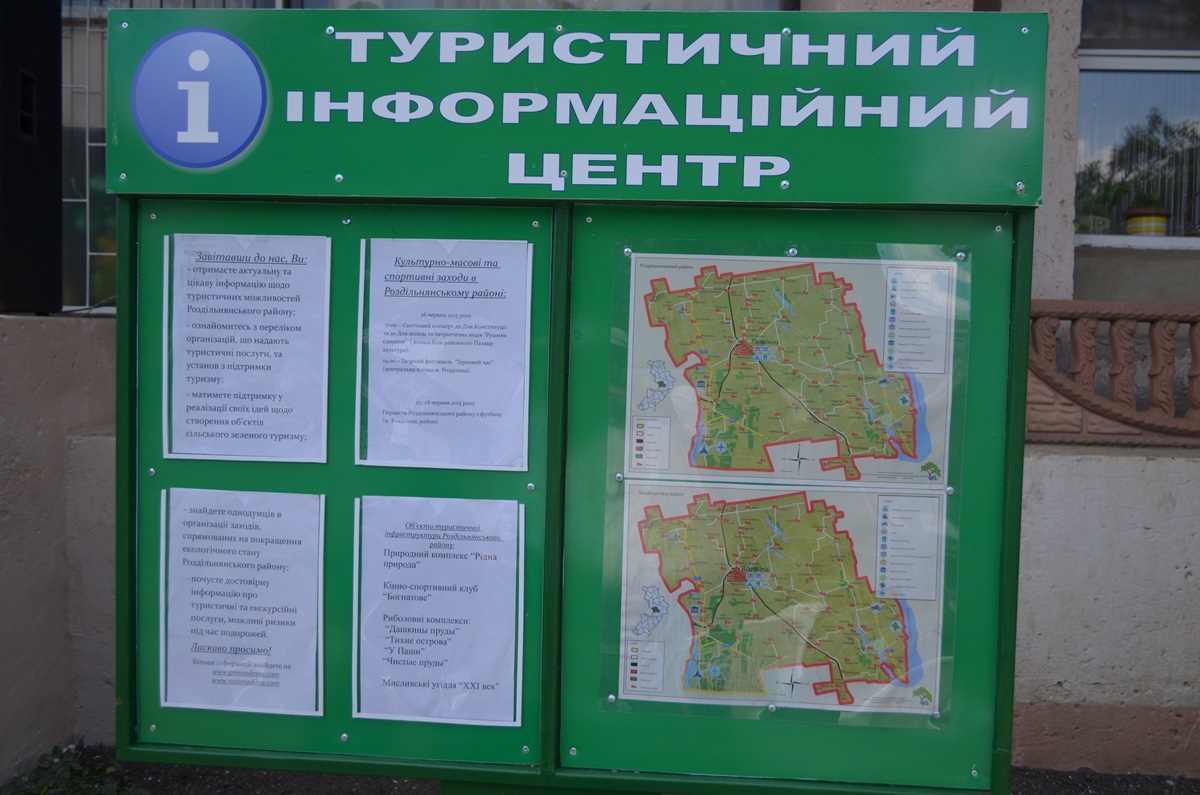 'One of the essential principles of the European Union is expansion of its values and achievements among neighboring countries. We are pleased to see that Ukrainian dedication to European style of life exists not only on paper. Brightest example of that – creation of tourist information center in small town of Odessa region. This was a path of all European cities, which developed tourism infrastructure and now had become internationally known. Maybe this first step will kick-start massive enhancement of tourism in Rozdilnyanshina', - says Juana Mera Cabello, head of economical cooperation, social and regional development sector of EU Delegation to Ukraine.
Apart of direct work with tourists, partnership connections with representatives of tourist infrastructure of Odessa region are being created regarding distribution of information among TIC visitors.
'Creation of modern tourist information centre in Rozdilna is a milestone event not only for district but all region. Thus, Rozdilnyanshina has officially joined the tourism infrastructure of the country and Odessa visitors now have a new route to explore. It also should be noted, that this center is the only one on the Northern direction from Odessa. It can provide detailed information not only for tourism in Rozdilnyanskiy rayon, but cover Baltskiy, Kodymskiy rayons etc. This feature increases its infrastructural value and opens opportunities to cooperate with other districts', - says Sergey Kalabin, president of the Odessa Regional Agency for Reconstruction and Development.
Obviously, apart from tourist information center at least minimum tourist infrastructure has to be present within district to spread word for. That is why all guests were invited to presentation tour of tourist objects of Rozdilnyanskiy district after the ceremony. Hotel complex 'E95' which is located on the 'Kyiv - Odessa' highway was the first in the line. Here tourists can rest near pool, attend to sauna and enjoy delicious meals in the restaurant.
Next stop was at local 'pearl' of tourism – 'Bognatovo' horse sport club. It has lots of attractive features. First of all, it is located no further than 55 kilometers from Odessa. It is also located on the picturesque coast of Khadzibeysky estuary, which is preferable for admirers of natural rest. Of course, its main advantage – marvelous horses, which can not only provide an astonishing ride for tourists but demonstrate real concours (obstacle jumping) contests.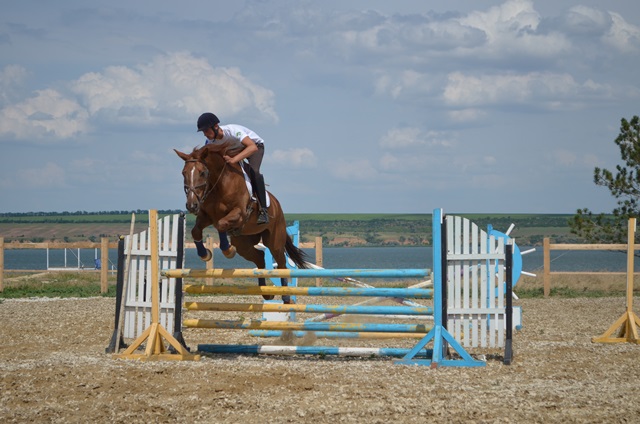 Last but not least was 'Ridna Pryroda' ("Native Nature") complex where ones can not only rest in wooden cabins near water-pool but attend fishing and watch wild animals. Other words, this place was meant for active and passive tourists.
It should be noted that project 'Tourism as catalyst of rural economic development' which was started in July 2014 is aimed to develop tourism infrastructure in rural areas of Odessa region. Thus, according to the project plan two camping sites will be created in Bilyayivskiy and Rozdilnyanskiy districts. General term of the project implementation is 24 months during which approximately 380 thousands Euros will be spent.