Partners
16.03.2015
Green tourism: together more effective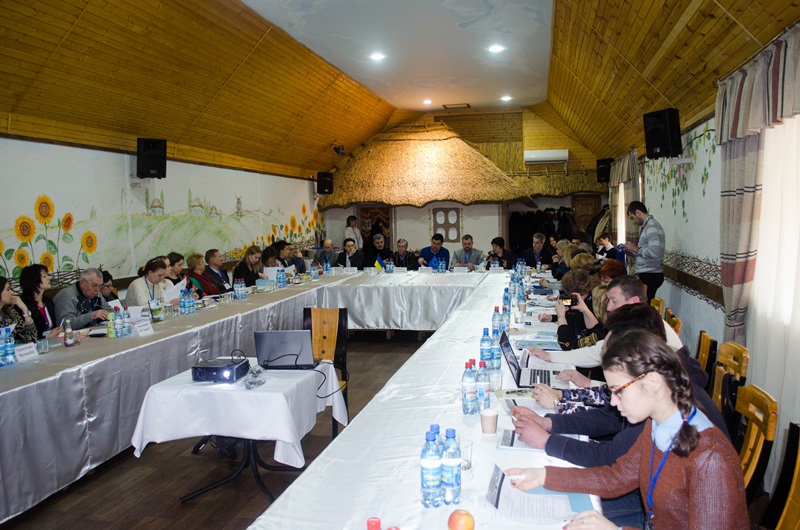 March 13, 2015 in Bilyaivka (Odessa region) passed the round table on "Perspectives in green tourism development in Odessa region". The event was held within the project "Tourism as a catalyst of rural economic development ", financed by the European Union and implemented by Odessa Regional Agency for Reconstruction and Development  together with Bilyaivksa and Rozdilnyanska rayon administrations.
In spite of the regional roundtable theme, a sufficiently large number of participants came from other regions of Ukraine to share their own experiences in the development of ecological tourism. Thus, the event was attended by representatives of Ivano-Frankivsk, Rivne and Kherson region, and the city of Kiev.
"Today, green tourism can be called one of the most active sectors of tourism, which is growing even in times of crisis. It does not require a huge investment, but due to the large number of development programs, more and more of the rural population creates a welcoming manor house for tourists", - said Vladimir Vasilyev, head of the Union of green tourism in Ukraine.
A separate part of the round table was dedicated to active recreation, which is always close to the eco-tourism. Thus, the head of the Association of active and ecotourism Sergey Podmogilny stressed that now our country has to offer almost all types of outdoor activities, which are in demand among travelers.
 "Our experts have developed a separate area on the map of our country, each of which is most suitable for a particular type of leisure. For example, in the Carpathians are the most common hiking, biking and ski vacation. If we talk about northern Polesie, here travelers prefer horse walks and climbing. But the south of Ukraine is traditionally famous for diving and water bird-watching rest ", - said Sergey Podmogilny.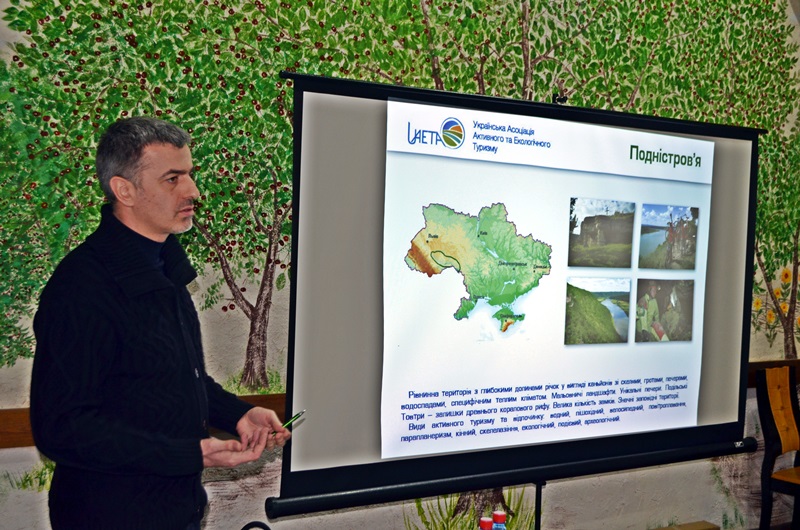 Special attention is drawn present the speech of the Board of the Association "Tourism Odessa" Ivan Liptuga, who elaborated on the technologies in tourism marketing and promotion practices of modern tourist towns along with the surrounding metropolitan area. As an example, he cited the concept of "Big Odessa, according to which at the same time promote the Odessa Bilyaivka and other nearby towns is much easier than each city individually. Also quite interesting was the speech of a teacher of economics and tourism management Odessa National Economic University Pavel Petrychenko, who shared information about innovative technologies in tourism, which help reduce costs and improve the quality of tourist services.
 "Only during this meeting, we were able to identify a sufficiently large number of problems in green tourism, as well as to discuss ways of solving them. This is a prime example of that one by one, each of us is able to improve the domestic tourism industry. Therefore, it is time to join forces and together build an attractive country for environmental and other kinds of tourism ", - said Sergey Kalabin, president of the NGO "Odessa Regional Agency for Reconstruction and Development".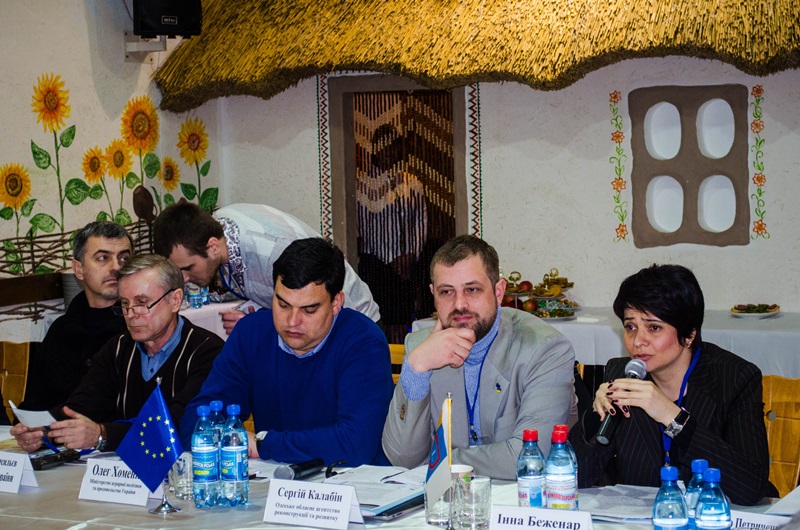 Project "Tourism as catalyst of rural economic development", which began in July 2014, aims to develop tourism infrastructure in rural districts of Odessa region. Thus, the project plan will create two campgrounds in Bilyayevsky and Rozdilnyansky areas. Also soon will open a tourist information center in Split where local authorities interested in active development of tourism. The total duration of the project is 24 months and during this period will be spent around 380 thousand euros.