Partners
27.04.2015
Odessa people prefer "green" vacation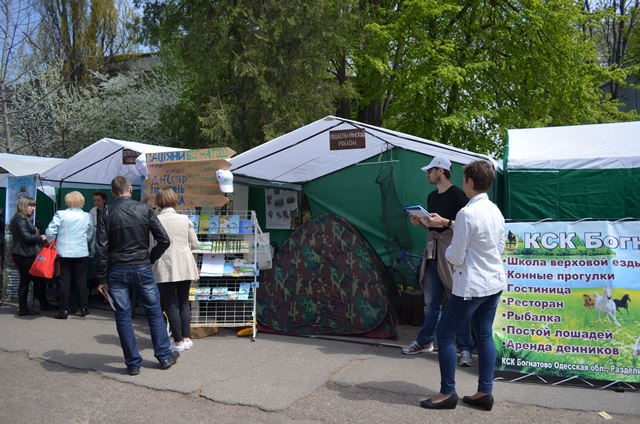 Participants of the project "Tourism as a catalyst of rural economic development " took part in the Odessa tourism festival, held on 25 and 26 April. It was located at the Odessa cinema studio, and here were tents of green tourism representatives from  Bilyaivsky and Rozdilnyansky rayons , who informed visitors about the benefits of "green" vacation is at these areas. Participation in the festival took place in the framework of the aforementioned project funded by the European Union and implemented by Odessa Regional Agency for Reconstruction and Development.
We were pleased to see that both the general stand areas dedicated to "green" tourism had competition at the festival, as other participants were represented exclusively by hotels and tourism companies. This fact made such exposure most desirable among a large number of visitors to Odessa tourist festival. It should be noted that a significant devaluation of the national currency of Ukraine made unavailable overseas travel for most people. But the desire to see other places was not stopped and increasing number of people are interested in where to rest near their city. And  tourism project participants have a lot to offer.
Thus, the tourist infrastructure Bilyayivsky rayon can offer almost all kinds of active and "green" holiday: fishing, horseriding, rafting and kayaking kayaks. We will be frank - even before the start of the green tourism project, the area was more or less known among the population of Odessa region. But the appearance of representatives of tourism business Rozdilnyansky rayon made a splash. Note that before this area was never presented itself as a tourist destination. Therefore, almost all festival visitors were truly surprised that near Odessa, at a distance of 50 kilometers, is a huge horse-racing club "Bognatovo", where except horse riding there is  hotel, restaurant and places for fishing right on the Khadzhibeysky estuary. No less surprise among potential tourists has caused other tourist sites - "Dashkiny ponds", "Quiet Islands".
"Today Razdelnyansky rayon a can not be called a developed tourist destination. But he has a really profitable and promising location for tourism. On the one hand there is Kyiv-Odessa highway, that crosses Khadzhibeysky estuary. On the other hand - the river border with Transnistria international crossing point in Kuchurgan. Only these two factors say that once several important transport routes running through the area. All this creates many opportunities for the development of tourism infrastructure, "- said Sergey Kalabin, president of the Odessa regional agency for Reconstruction and Development
In addition to the presentation green tourism potential, participants of the festival offered visitors to take part in "green" photo action "Hello, tree." In the framework of each of its members photographed with a sign of green tourism project logo and received prizes and souvenirs.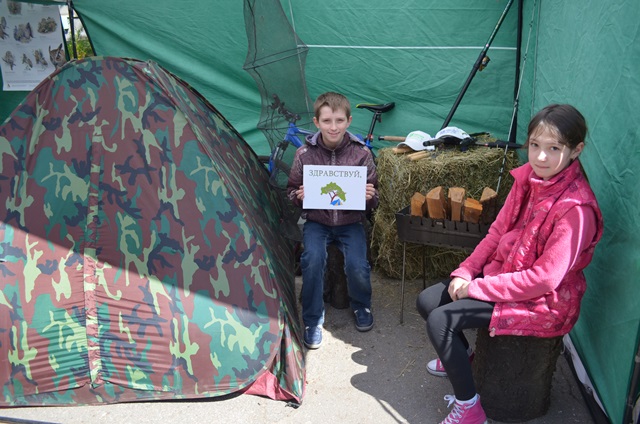 Project "Tourism as catalyst of rural economic development", which began in July 2014, aims to develop tourism infrastructure in rural districts of Odessa region. Thus, the project plan will create two campgrounds in Bilyayevsky and Rozdilnyansky areas. Also soon will open a tourist information center in Split where local authorities interested in active development of tourism. The total duration of the project is 24 months and during this period will be spent around 380 thousand euros.